Pharrell Williams has such great style, nerd-chic and preppy yet still hip-hop influenced. His brand
Billionaire Boys Club and Ice Cream
has some cool stuff. I would definitely want to dress like him if I were a guy!
http://www.teendiariesonline.com/
In London for his new Billionaire Boys Club and Ice Cream collection at Harvey Nichols. Loving the cardigan with the lining and pocket detail, as well as his blue sneakers.
http://www.stylenerds.com/
At the Louis Vuitton Party in Dec 08. Love the pink shirt and the vest, and the mix of jeans with a more formal look on top.
http://gossipvixen.blogspot.com/
At the opening of his BBC/Ice Cream NYC Flagship Store opening in Nov 07. I love the grey cardigan paired with his t-shirt.
http://stuffflypeoplelike.files.wordpress.com/
Outside of the David Letterman show. His blue sneakers bring a splash of color to his outfit along with his red hat. I love that he wears clothing from his own brand, unlike the other celebs that "design" their own line.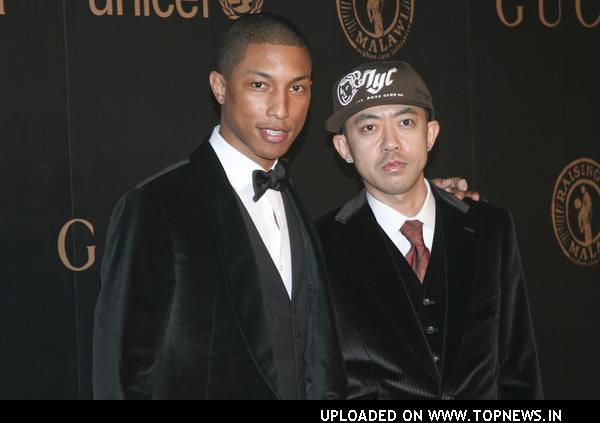 Bow ties are so cute!

Such a great contrast between his Spongebob tee and his purple sweater (great color, I want it!).

Interesting car design on t-shirt